The Julian Cho Society is a non-governmental organization devoted to indigenous rights through research, education, and advocacy in southern Belize. It was founded in 2004 having emerged out of the movement for indigenous land rights. JCS is legally incorporated in Belize as an NGO and is governed by a seven-member Advisory Council. The Society is dedicated to increasing understanding of the history and indigenous cultures of the Toledo District of Belize. We aim to carry forward the legacy of Julian Armando Cho through programs that promote education, justice, and sustainable development.
JCS has an outstanding track record in this work. We have been at the forefront of the struggle for indigenous rights in Belize since 2005. Our victories have included:
advocating and winning debt relief for two adjoining communities
playing a central role in a case brought before the Supreme Court of Belize that affirms indigenous rights to land and resources in Santa Cruz and Conejo
bringing national and international recognition to the cause as a result of diligent work with the media
Furthermore, in November 2007, JCS received the Violence Prevention Fund award for promotion of non-violent social change in Belize.
We encourage you to read through the pages of our site to learn more about our organization and the work we do. If you are interested in helping our cause, opportunities exist through collaboration, volunteer and intern positions and, of course, donations are always welcome. We thank you for your interest in the Julian Cho Society.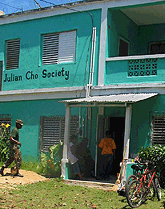 Important JCS programs and initiatives:
(these and other links are also accessible
through the main menu above)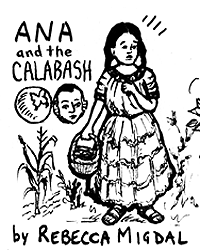 click here to read
this cartoon