ABOUT JCS
Mission Statement
Julian Cho Biography
Staff & Affiliates
Partner Organizations
Press Releases
Support & Funding

taff
and
ffiliates of JCS

Cristina Coc, Director
Cristina Coc is the director and co-founder of the Julian Cho Society. She has been an activist for Maya Land Rights and forest conservation since 2003. She has worked directly over the last four years with the Maya villages of Toledo in southern Belize to mobilize for the campaign to secure indigenous land rights. As a Q'eqchi Maya woman she has an intimate knowledge of the issues related to land use and social struggles of the Maya. Over the years she has built tremendous credibility through her community organizing, advocacy and leadership of the Land Rights Lawsuit before the Supreme Court of Belize for Conejo and Santa Cruz villages. She was elected by the traditional leaders, the Alcaldes of Toledo, to be part of the implementation team in this effort, with a mandate to represent the Maya through on-going negotiations with the Governement of Belize. She is also presently co-spokesperson for the Maya Leaders Alliance.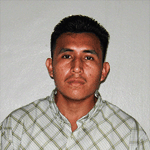 Morvin Coc, Assistant Educational Coordinator
Morvin Coc joined the JCS in 2007. He is of Q'eqchi' Maya descent and a strong advocate for social justice. As Assistant Education Coordinator, a majority of his work involves promoting Maya Culture and Identity. Through the JCS/MACHI collaboration Morvin has had the opportunity to bring educational presentations and fun activities to local schools. He enjoys working with students and community members through JCS, while sharing and growing in knowledge of the way his ancestors lived.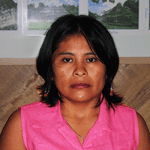 Faustina Pop, Accountant/Administrator
Faustina Pop is a Q'eqchi' Maya woman born in Laguna Village in the Toledo District who graduated from the University of Belize with an Associates Degree in Business Administration. Mrs. Pop joined JCS in January 2008 and has been a great asset to the organization in her capacity as office administrator and accountant.
Filiberto Penados: Chairman

Magdalena C. Cho: Educator, social worker, wife of the late Julian Cho
Magdalena C. Cho was born in Laguna Village, Toledo. She was the first female to leave the village and attend high school at Toledo Community College where she graduated in 1988. She then attended Harding University and received a Bachelor of Arts degree in Business in 1992. In 2003 Magdalena graduated from the University of Minnesota Duluth with a Master's Degree in Social Work. She has served in Belize as an educator in both the Toledo and the Cayo Districts. She, and continues to provide support to the Mayan People of Belize. Magdalena currently lives in the Washington D.C. area, is a social worker in the health care field and a full time mother of two. She serves on the JCS board and continues to be of support to the work being carried out in Toledo.

Pio Coc: Mopan Maya, Justice of the Peace
Pio Coc is a Mopan Maya and local business leader. He was born in San Antonio, Toledo and currently lives in Punta Gorda, Belize where he works as a Justice of the Peace and member of the JCS Advisory Council.

Basilio Teul: Chairman of Santa Cruz Village
Basilio Teul is from Santa Cruz in the Toledo District. He is the Chairman of village and a member of the JCS Advisory Council.

Jeremy A. Enriquez: Educator, Development Consultant
The deep interest that Jerry Enriquez has maintained in the development affairs of the people of the Toledo is rooted in his own family and personal history. His grandparents, Andres Enriquez Jane V. Enriquez , lived in Maya communities and worked as a teacher and a traditional healer there. His father, Solomon Enriquez, and his aunts and uncles, all grew up in San Antonio village and served as teachers there. They were fluent in the Maya language and knew the culture very well. They shared their lives and their home with their Maya neighbors and "family." Jerry specifically shared a special friendship with Julian Cho from their early adult years up to the time of Julian's sudden passing. Through his role as member of the Julian Cho Society Advisory Council, Jerry Enriquez continues to offer support and advice towards realizing justice, human rights and indigenous rights -- those ideals he shared with Julian Cho. The experience that Mr. Enriquez brings to JCS also includes his academic background in development studies, education, psychology and sociology. He brings a wide range of professional experience to his work with JCS as well, having worked with various national and international organizations, US study abroad programs and local high schools.

Joel Wainwright: Professor at Ohio State University (
wainwright.11@osu.edu
)
Joel Wainwright is a professor in the geography department at Ohio State University and author of Decolonizing Development: Colonial Power and the Maya (Oxford: Blackwell). A long-time partisan in the struggle for indigenous land rights in Belize, Joel worked closely with the late Julian Cho in the mid-1990s and has been a member of the JCS advisory council since its inception.

Jimmy Boucher
Jimmy Boucher is a Maya Mopan from the village of San Jose. He is a volunteer with JCS since its inception. He was instrumental with many of the project JCS is involved with especially with the Julian Cho Memorial.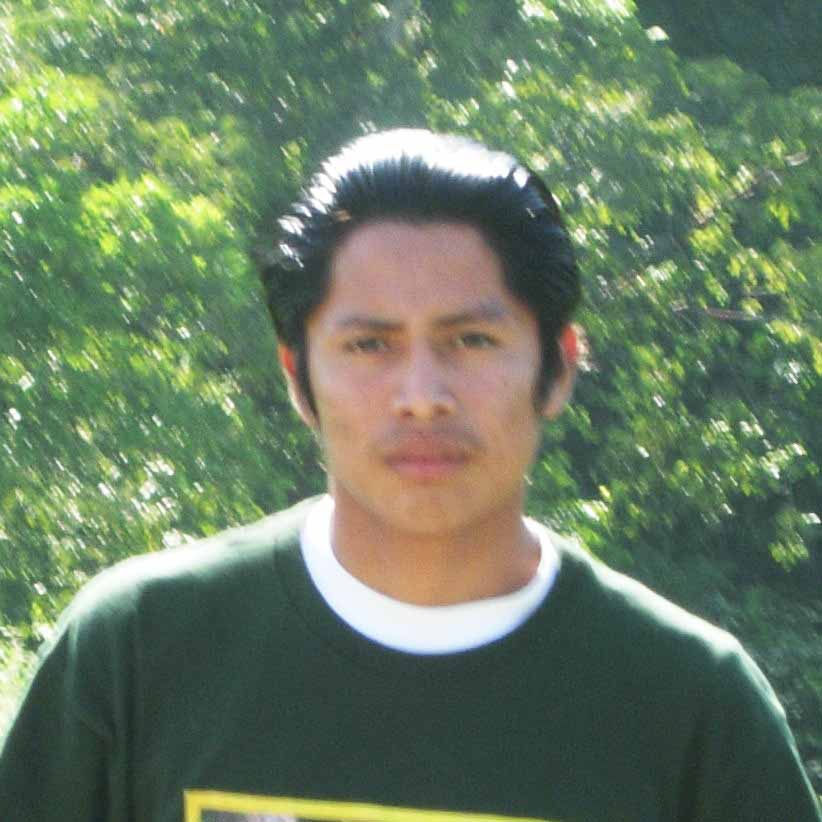 Manuel Cuz
Manuel Cuz is a volunteer with the Julian Cho Society and a member of the Maya Youth Coalition.

Desreli Bol
Desreli Bol is a Maya woman who vulunteers every year with the Julian Cho Society coordinating the Julian Cho Memorial Event.

Monica Magnusson
Monica Coc Magnusson is a Maya woman from the Toledo District, Belize, C.A. She graduated from Indiana University School of Law. During law school, Monica worked closely with the Indiana University (IU) Program in International Human Rights Law and the International Human Rights Law Society. Monica was awarded the Norman Lefstein Award of Excellence for Pro Bono Service from Indiana University School of Law. In the summer of 2006, Monica spent time in Belize working as a legal intern for JCS and for the University Of Arizona James E. Rogers College Of Law's Indigenous Peoples Law & Policy Program. This allowed Monica to work on the Maya Land Rights suit. Her work with JCS also gave her the opportunity to work directly with the Maya communities and to engage in discussions surrounding land rights and social justice issues. Today, Monica continues to make her services available to JCS and to the Maya communities.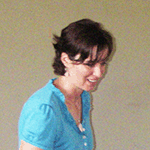 Claire Novotny
Claire Novotny is a Ph.D. student at the University of North Carolina, Chapel Hill. Claire received her MA in Applied Anthropology from the University of South Florida in 2007, and was an intern for the Maya Area Cultural Heritage Initiative (MACHI) in collaboration with the Julian Cho Society during the summer and fall of 2008. Her research interests include social identity and ritual expression, economic anthropology, and public archaeology. She hopes to pursue a dissertation that combines archaeological investigation with community archaeology initiatives.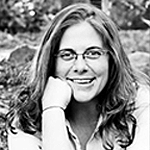 Kat Fowler
Kat Fowler is an award-winning documentary photographer and artist currently working as a Creative Producer with the Creative Visions Foundation in Los Angeles, California. In 2007, Kat worked with JCS and the Maya Youth Coalition, where she developed and instructed a video-editing workshop for indigenous teens as part of a cultural preservation project. Kat studied at Galen University and has a Masters from the University of Florida.
Kat's full bio:
www.creativevisions.org/who/kat2.html
Kat's artwork/photography:
www.katfowler.com